Certification: Certified Energy Manager (CEM)
The Energy Efficiency Council is the only Australian Training Partner of the 'Certified Energy Manager (CEM)' certification and exam, delivered in partnership with the Association of Energy Engineers (AEE).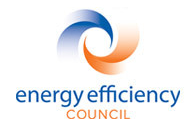 Registrations close: 16 May 2022
Videoconference: Zoom classroom
Class size: 20 maximum
Trainer: Roger Horwood
Schedule: 25 contact hours + 4 hour exam individually scheduled and proctored)
Course materials: The exam is open book and the use of electronic references is prohibited. Printed course materials will be couriered to fully-paid registrants after the closing date.
Pre-reading: Registrants are encouraged to undertake some pre-reading to familiarise themselves with the terminology of the course. A number of resources are available here.
*The CEM certification program is typically delivered in a face-to-face learning environment across five full days with an exam on the final day. Given the impact of COVID-19 on face-to-face learning, the AEE has temporarily condensed the contact hours of the course to facilitate an online classroom.
A Certified Energy Manager is an individual who optimizes the energy performance of a facility, building, or industrial plant. The CEM is a systems integrator for electrical, mechanical, process, and building infrastructure, analysing the optimum solutions to reduce energy consumption in a cost-effective approach. CEMs are often team leaders and help to develop and implement their organisations' energy management strategies. CEMs have gained increased recognition within the energy industry and by companies looking to strengthen their competitive position by having responsible energy strategies and sustainable operational practices.
Energy managers looking to validate their experience and knowledge;
Consultant that specialise in improving the energy efficiency of buildings and building systems;
Building owners or managers looking to understand how energy savings can finance their next project; and
Individuals involved in developing energy efficiency projects, strategies or sustainability programs for their organisation or clients.
This program helps educate and qualify individuals involved in optimising the use of energy in buildings and systems. By obtaining the CEM certification, candidates gain industry and peer recognition by demonstrating their understanding of energy-efficiency principles, practices, and technologies. The program raises the professional standards, both technical and ethical, of those engaged in energy efficiency and energy management.
The certification program requires fundamental knowledge across several core principles and practices specific to energy management in buildings and facilities.
Participants in the Certified Energy Manager certification course will learn about:
Codes and Standards
Energy Accounting and Economics
Energy Audits and Instrumentation
Electrical Power Systems and Motors
HVAC Systems
Industrial Systems
Building Envelope
CHP Systems and Renewable Energy
Fuel Supply and Pricing
Building Automation and Control Systems Thermal Energy Storage Systems
Lighting Systems
Boiler and Steam Systems
Maintenance and Commissioning
Energy Savings Performance Contracting and Measurement & Verification