Challenges and Opportunities in Civil Engineering with Kari Armitage
Quarry Mining's Kari Armitage will share the highlights and challenges she has experienced over the course of her career in engineering.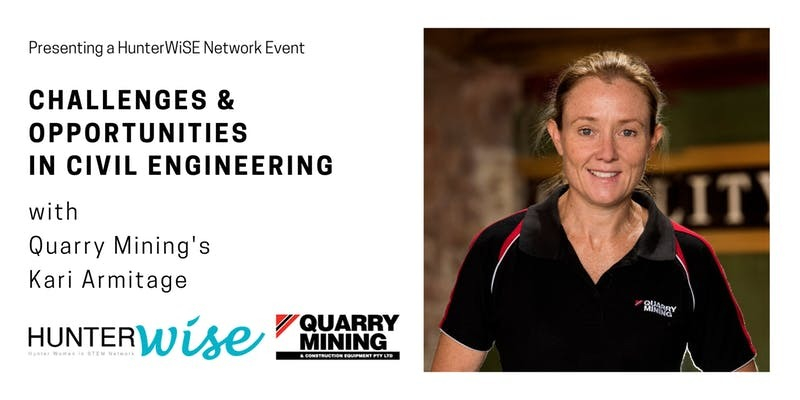 The HunterWiSE Team invite you to join them at this upcoming event with Kari Armitage. Her journey has taken her from trainee engineer at Parsons Brinckerhoff to Managing Director of SME manufacturer Quarry Mining today.
She will share her stories of the challenges, opportunities and choices she has made along the way, as well as some of her techniques to help with resilience and how she keeps diversity and dynamism in her workforce.
Students, researchers and professionals from all STEM fields are welcome.
SCHEDULE
11.00am - Welcome & introduction to Kari Armitage
11.10am - Kari Armitage
11.50am - Q&A
12.00pm -Lunch and networking
12.30pm - Thank you