Circular Councils: Hunter Joint Organisation
Learn from some of the most effective collaborators in Australia's circular economy.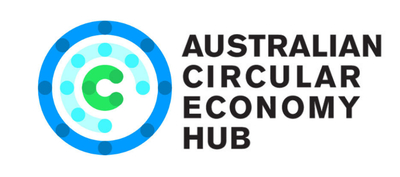 Across Australia, local government organisations are embracing the circular economy. With their hands on multiple levers — including resource management, public infrastructure, planning, community services and water — and their ability to influence communities, councils are charging ahead with circular economy projects rather than waiting for state and federal governments to act.
The Australian Circular Economy Hub's Circular Councils webinar series will introduce you to the groups activating the circular economy around the country. First up is the Hunter Joint Organisation (JO) — a collective of ten councils from the Hunter and Central Coast region that is working with the state government's Sustainability Advantage organisation, circular economy consultants and the business community to drive change in their region.
The Hunter JO have already delivered several circular economy projects (you can learn more about this work here) and are currently in the process of developing a Circular Economy Strategic Roadmap in collaboration with Edge Environment.
In this free one-hour session you will hear from Tim Askew, Regional Policy and Program Manager at the Hunter Joint Organisation, Jonathan Wood, Senior Project Officer at Sustainability Advantage and Jenni Philippe, Circular Economy and Lifecycle Thinking Lead at Edge Environment. Each will discuss the achievements of Hunter JO and share advice for other local councils looking to adopt a circular economy approach.
You will learn:
The importance of collaborative approaches, including who to engage to bring your circular economy vision to life and how to engage them.
Actions your council can take regardless of the size of your team or your budget.
How to access existing resources including policy, research and government support.
MORE ON THE SPEAKERS:
TIM ASKEW — HUNTER JOINT ORGANISATION
Tim is a senior manager in the Regional Policy and Programs team, specialising in the circular economy program and plays an active role in stakeholder engagement, strategic planning and project design, delivery and management across the entire program portfolio. Tim has 12 years' experience in local government and 20 years' experience in the private sector. Employed for nearly ten years at the City of Newcastle, Tim's diverse experience included city and coastal revitalisation, place making, economic development, smart city, destination marketing and waste and environmental management. Tim's private sector experience involved working in strategy, project management and finance across the manufacturing, health, insurance and education sectors. He also has a Bachelor of Science and a Bachelor of Commerce from the University of Newcastle.
JONATHAN WOOD — SUSTAINABILITY ADVANTAGE
Jonathan is currently a Senior Project Officer with the Sustainability Advantage Team at the Department of Planning, Industry and Environment. Starting his career as a Mechanical Engineer and Sustainable Building Design consultant in Melbourne and London, Jonathan then spent six years as Sustainability Manager for Crown Resorts. He then joined the Sustainability Team at Lake Macquarie City Council before making the move to Sustainability Advantage in 2018. Jonathan is passionate about bringing people together around the common goal of being stewards for each other and the environment.
JENNI PHILIPPE – EDGE ENVIRONMENT
Jenni Philippe is the Circular Economy and Lifecycle Thinking Lead at Edge Environment and a Circulab certified consultant. She brings 15 years' experience in program management and facilitation, strategy, cultural change and service design/human-centered design with a focus on circular economy. In her current role, she supports organisations across government, non-for-profit and social enterprises to define their circular economy strategies and redesign their approach to production and consumption of products. One of her most recent projects was the development of the circular economy roadmap with the Hunter Joint Organisation and Central Coast Council.

For the latest circular economy news and to be the first to hear about upcoming events, subscribe to the ACE Hub newsletter.
This program has been made possible thanks to grant funding from the Australian Government and our valued sponsors BINGO Industries, KeepCup and Planet Ark Power.