Circular Councils: Lake Macquarie
Learn from some of the most effective collaborators in Australia's circular economy.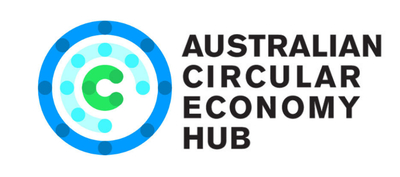 Across Australia, local government organisations are embracing the circular economy. With their hands on multiple levers — including resource management, public infrastructure, planning, community services and water — and their ability to influence communities, councils are charging ahead with circular economy projects rather than waiting for state and federal governments to act.
The Australian Circular Economy Hub's Circular Councils webinar series will introduce you to the groups activating the circular economy around the country.

Part two of this series will showcase the work of Lake Macquarie City Council, or Lake Mac for short, and its dedicated Circular Economy Lead Debbie O'Byrne. The council is the first in Australia to introduce a stand-alone circular economy role and has already developed a circular economy policy and framework for the city. You can find out more about this work here.
In this free one-hour session Debbie will provide an overview of the council's circular economy projects and share advice for other councils that want to go circular. You will learn:
How to identify the key leverage points in your system, including questions to ask and data to gather.
The actions you can take regardless of the size of your team or your budget.
How to leverage existing resources including policy and research.
The barriers to change and strategies for overcoming them.
MORE ON THE SPEAKER:
Debbie has been involved in the circular economy space for almost a decade, having made it the focus of her MBA master's thesis. Over the past few years, she has been working with a range of government organisations, research institutes, Iwi (a Māori word meaning people) and large corporates to integrate circular economy principles into the redesign of their business strategy. She also worked with the Ellen Macarthur Foundation to host the first international Pacific Circular Economy Summit in New Zealand.
For the past year, Debbie has been the Circular Economy Lead at Lake Macquarie Council where she is working on projects related to policy, material and data flows, post-coal economic development and incorporating an indigenous perspective into the council's Circular Economy Framework. She has been appointed to the College of Assessors as a circular economy expert for the Ministry of Business, Innovation and Employment in New Zealand and as an Affiliate Academic at the University of Newcastle. She has also recently been appointed to both the ACE Hub and Hunter Joint Organisation Circular Procurement Working Groups.