Circular Solar Trial – Industry Workshop
City of Newcastle, in conjunction with PV Industries and HunterNet, invites members of the solar power industry and waste management sector to learn about an innovative trial supporting the creation of a circular solar and battery economy in the Hunter Region.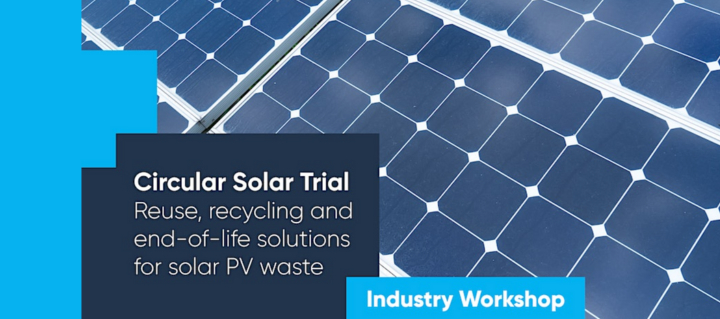 Join this one-hour workshop to hear about:
The current state of play and expected waste trends from decommissioned rooftop solar systems across the Hunter.
Key outcomes of PV Industries' Circular Solar Trial project, including reuse, repair, refurbishment, recycling and end-of-life solutions for solar panels, lithium-ion (Li-ion) batteries and inverters.
The development and commissioning of a new recycling facility in Bankstown, with a processing capacity of up to 8,000 tonnes per annum.
The establishment of Summerhill Waste Management Centre as a regional aggregation point for solar panels, Li-ion batteries and inverters awaiting critical mass for transport to Bankstown.
Opportunities for installers and local councils to have stillages at their premises for transfer of solar PV waste to Summerhill, including pricing.
There'll be time for an interactive discussion and a demonstration of machinery capable of separating 90% of a solar panel material for immediate use in new applications. Also on display will be stillages suitable for storage, safe handling and transport.
PV Industries will also showcase their novel testing approach to assess the performance of in-field solar panels, including identifying faults and opportunities for repair, re-purposing or recycling.