Climate Tech Showcase 2021
This event is for climate tech entrepreneurs and their teams, investors, mentors, scientists, and advocates in the climate tech space.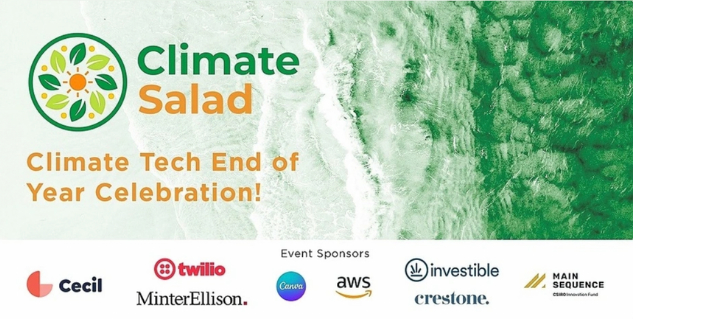 Agenda
Climate Tech Showcase
See some of the amazing climate tech Australian and New Zealand entrepreneurs are building. We will have a quick pitch session and also a demo room so you can see some of these products in action.
Some of the companies you'll see include;
Goterra - Waste management
Diffuse Energy - mini, mobile wind turbines
Ripe Robotics - reducing waste by automated fruit management
Your Food Collective - better products
Get Greener - finding sustainable products and services
IKG - hemp fibres used for new materials such as hempcrete
Fasade - optimising cloud computing for reduced footprint
Cecil Earth - platform for managing natural assets