Collaboration Showcase: Empowering People Through Technology
This webinar will present the collaborative solutions and key case studies that have utilised advanced technologies and systems to support field teams for more productive and safer operations.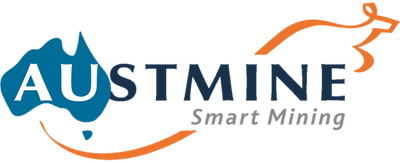 Join Austmine and guest speakers for the first webinar in their Collaboration Showcase series discussing Empowering People Through Technology.
Speakers will discuss items such as optimising mobile equipment maintenance, providing information and data to field teams and driving efficiencies from remote work.
Presentations:
BHP DASH Maintainer Tools
Alex Bertram, Manager Digital Transformation, BHP & Project Partners
Front line safety is a priority across the mining sector. BHP is working hard to eliminate fatalities not just from their operations, but the industry as a whole.
To do this BHP is partnering with key players in the METS sector to scale the Austmine Miners' Innovation Award winning DASH Maintainer Tools platform across industry.
Join Dash co-inventor Alex Bertram and partners from OEM and technology companies to learn more.
Safe, Practical, Wearable Mobile Device Solutions for Mining
Steve Humphris, Business Director AU & NZ RealWear Inc.
Evan Boyle, Senior Director Technology Solutions, Worley
This presentation will demonstrate why around 60000 HMT-1s have been sold to industry in the last two years, making the HMT-1 the most popular wearable device for industrial operations in the world and five times more successful than any other device.
We will focus on the technical design around maintaining situational awareness whilst connected to a handsfree device and demonstrate the use cases of this.
Data aggregation and visualisation
Rockwell Automation & Sentient Computing
Rockwell and Sentient are working together to both simplify and enrich the user experience such as guiding connected miners though detailed maintenance procedures, streamlining and providing safer operations.
Rockwell's IOT platform aggregates data from multiple existing IT and OT data sources, contextualises or groups this data to make it equipment centric and allows for performing workflows and analytics. Sentient provides visualisations such as 3D flyovers to provide an immersive experience of the aggregated data.
Native APIs allow for simple integration between the IOT platform and Sentient VR experiences, allowing for a large number of data sources to be visualised through one connection to the platform.