Collaboration Showcase: Maintenance & Asset Health
Presentations will explore technologies and systems providing safer and more efficient maintenance procedures, applications to increase equipment life and predictive and prescriptive maintenance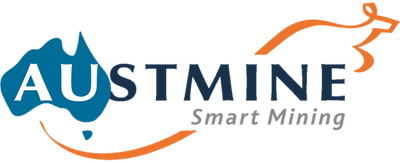 Join Austmine and guest speakers for the final webinar in their Collaboration Showcase series on Optimising Maintenance & Asset Health.
Presentation:
Enhancing Equipment Failure Prediction at Evolution Mining Gold Processing Operations
AspenTech, Evolution Mining
Evolution Mining teamed up with Aspentech to perform a Pilot trial to accelerate Evolution's learning curve about Aspen Mtell Prescriptive Maintenance and demonstrate the benefits that Evolution could derive from full deployment of this software solution.
AspenTech performed an offline trial of Aspen Mtell Prescriptive Maintenance using sensor time-series and maintenance data provided by Evolution Cowal, NSW and Mungari, WA Fixed Plant Operations.
One of the primary goals was for the Evolution site teams to have confidence that an online deployment solution (technology) can and would provide earlier detection of potential failure to enable the best remediation and timing decisions.
Dynamic Impact Solutions for Extending Conveyor Life
ROSTA Australia, Kinder
Collaborating with and utilising ROSTA Technology, Kinder Australia developed a range of belt support solutions for conveyors within the bulk materials handling industry.
Targeting failure modes of components and assets within existing traditional transfer points has led to a better understanding of energy absorption resulting innovations which prevent damage to conveyor belts, idler frame and rollers and surrounding support structures, extending plant availability and asset service life.