Collaboration Showcase: Safe & Productive Underground Mining
This webinar will provide insights into technologies and systems helping to provide greater visibility underground, real-time geotechnical information and evolving methodologies for monitoring hazardous environments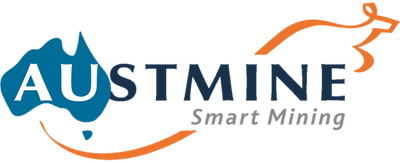 Join Austmine and guest speakers for the third webinar in their Collaboration Showcase series on Driving Safety and Productivity in Underground Mining.
Presentation:
Rock Fall Hazard Reduction
Professor Anna Giacomini, University of Newcastle; Shaun Booth, Group Manager Resource Development, Glencore
ACARP project Rockfall Hazard matrix for Risk Reduction in Mine Sites, supported by Glencore, BHP and Anglo, is extending existing rockfall hazard methodology with a new Evolving Rockfall Hazard Assessment methodology (ERHA) that incorporates field data, current analytical and numerical tools and cutting-edge research developments in rock fall hazard assessment and zoning.
Drawing on the team's work, the mining and civil sectors can now efficiently identify the most hazardous areas and assess for critical zones, which helps them define exclusion zones and mitigate site-specific risks. These results provide greater accuracy in locating personnel, machinery, and structures across work sites, thereby improving safety and reducing the risk of interruptions in production.