COP27 and beyond: Charting the future for a resilient economy
Join the experts who will share their outlook on how Australia can chart a new path in climate leadership towards a vibrant low carbon economy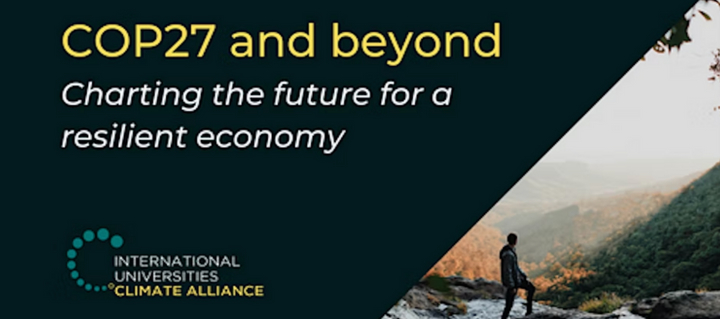 Australians have overwhelmingly voted for climate action and the introduction of the Climate Bill has excited the nation with a renewed sense of optimism and empowerment to decarbonise the economy.
Australia is currently ranked 10th in the world for scientific research output and leads the world in uptake and innovation in solar technologies. This remarkable contribution highlights the expertise on hand to understand and join the global response to climate change.
Join the experts in a broad ranging discussion as they share their outlook on how climate change is likely to shape the economic landscape and provide some practical approaches towards a low carbon economic transformation that could establish thriving, inclusive communities.
Event Format
9:00 | Opening Keynote - Reimagining Australia's relationship with Climate
9:20 | Seminar 1 - Protecting the wellbeing of communities
10:20 | Seminar 2 - Supporting blue and green economies
11.10 | Morning Tea Break
11.30am | Seminar 3 - Australia's role in global climate security
12.30pm | Seminar 4 - Raising the ambition on climate solutions
1:30 pm | Event Finishes