CRC CARE Webinar: Impact of COVID-19 on the contaminated land sector
This free 2-hour webinar provides information about the science of COVID-19 and its implications for contaminated land site and risk assessors, remediation experts, community consultants, and other environmental practitioners – now and in coming months as restrictions are lifted.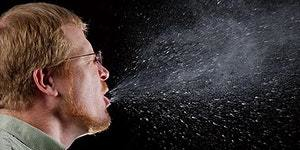 The webinar focuses on COVID-19 science, health and policies, exposure pathways, OH&S, compliance issues, and precautions to minimise risks to human health. It will also cover business aspects such as the management of contractors and contracts. The interactive format will allow attendees to engage with presenters during a live Q&A session.
Topics
Welcome and introduction of panel members
What we know about infectious diseases, with a focus on COVID-19
COVID-19 – implications for the contaminated land sector and communities affected by contamination

Site assessment and sampling – what it involves in the present scenario

The impact of COVID-19 on assessment and remediation projects, including:
- equipment, contractors and contract management
- associated risks from exposure to COVID-19.
Implications for project delivery and OH&S from a site owner perspective.
Presenters
Dr John Ferguson, Microbiologist, and Infectious Diseases Physician, Conjoint Associate Professor, The University of Newcastle
Dr Craig Dalton, Public Health Physician, Conjoint Associate Professor, The University of Newcastle
Dr Peter Nadebaum, Principal, GHD Pty Ltd

Ross McFarland, Chief Environmental Scientist – ANZ, AECOM

James Stening, Senior Environmental Technologist, Orica
Who should attend
The webinar is aimed at any professionals who work as site assessors, risk assessors, and entry- to mid-level environment professionals. The content will also be of interest to regulators, consultants and anybody else who is required to perform, review and interpret remediation projects during the COVID-19 pandemic.
Attendees are not expected to have prior experience but it is assumed that they will have some knowledge of the contaminated site industry.
Schedule
The webinar will be held online via Zoom.
Date: 20-5-2020
Time : 2:00 PM – 4:00 PM AEST
There will be a 20-minute presentation on each topic followed by a 20-minutes Q&A session at the end of the webinar.
Cost :: Free – participants to register through Eventbrite.