Customer Relationship Management Masterclass
Customer Relationship Management (CRM) has the potential to transform businesses. Unfortunately, CRM is commonly misunderstood, and most implementations fail.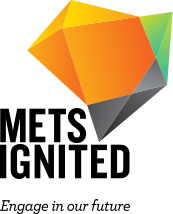 Developed by 1000 Steps in conjunction with METS Ignited, this Masterclass will enable you to start the journey to transform your business through CRM.
A well integrated CRM solution is critical to grow your sales. Without one, your sales performance cannot be effectively managed and controlled and you will never really know why you are failing.
Having a CRM solution that your team wants to use, that supports their work and allows you to efficiently scale is a crucial ingredient for profitable growth.
It helps direct:
Safe and secure data storage and management
Planning and time-management
Forecasting
Pipeline management
Lead, client, prospect touch-point management
Pipeline meeting information storage
Outbound lead generation
Account-based marketing
Appointment bookings
Existing client management
Who should attend?
Founder, Owner, MD, CTO, CFO, GM, and Heads of Sales & Marketing