D+I: Translating Research into Investment Ready Product Design Concepts
This Design + Industry (D+I) presentation will demonstrate how the delivery of relatable design concepts can stimulate investment interest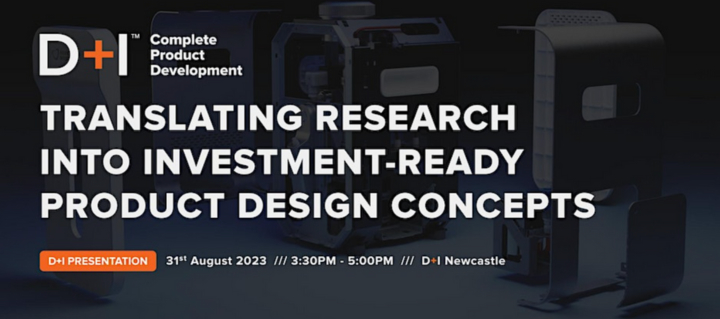 The presentation will take you through D+I's process and various case studies. These case studies will explore how developing product design concepts, in collaboration with world class researchers, helped kick start the path for development. These collaborations enabled a relatable concept to be effectively presented in investment scenarios such as grant funding or venture capital.
Two of D+I's engineers will dissect the product discovery and concept stages for two of our most recent projects - AdvanCell's Nuclear Isotope Generator + Zeta Surgical's Neurological Navigation System. Our engineers will present a thorough explanation of each project's growth from idea to detailed concept design that led them to securing funds for their development stage.
University of Newcastle Associate Professor Mark Baker will present his Cooling Underwear project and involvement with D+I's design team to date.
Speakers:
Jordan Smallhorne - Business Development Newcastle
Nathan Burke - Head of Development
Paul Scopes - Development Manager
Mark Baker - Associate Professor School of Biomedical Sciences and Pharmacy (University of Newcastle)
Important Notes:
Parking - street parking available on Portside Crescent
Please arrive at 3:30pm for registration
The presentation will begin at 4:00pm
Drinks and canapes will be served following the presentation