Digital Marketing Masterclass
Do you currently use social media for your business? Are you ready to refine your skills on the social media platforms to get better results?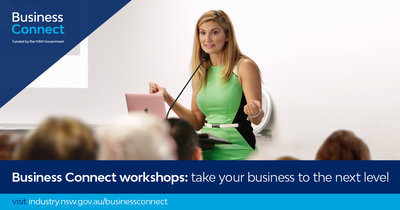 Digital Marketing Masterclass will teach you the secrets that the digital marketing industry use to gain results for their clients on each platform. Learn what tools they use which can either save you time or money in your own business. This is not a beginner class. You must already understand one or all of the major platforms from Facebook, Snapchat, LinkedIn and Instagram. We will run through setting up paid media and learn tips and tricks to make them more effective.

Presenter: Katina Beveridge is the CEO Strategic Online a Sydney based Digital Marketing Agency. She helps businesses grow through strategic digital marketing solutions.

Katina also shares a passion for teaching and helping small business owners, having been in that space herself she understands the issues small business face every day.