Digital Tuesdays: A guide for navigating the digital landscape
This free workshop has a focus on enabling SME managers and owners to become confident with digital terminology and to understand how to use digital products effectively to support business strategies.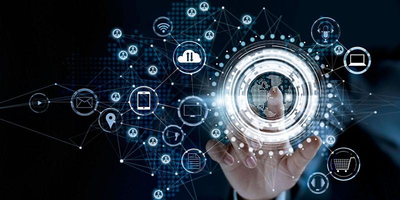 The COVID-19 pandemic has highlighted the important role digital can play as an enabler towards resilience, and the world has received overwhelming pro-bono support from technology companies to fight the COVID-19 pandemic.
Many software companies, cloud platforms and online collaboration providers are offering their services; helping you to keep your business running.
But what do you need?
How does it work?
How much does it cost?
Where do I start?
All sounds so similar.
Digital Tuesday conversations will help you to navigate your way through the overwhelming amount of information available. Every Digital Tuesday will be hosted by two Digital allrounders from the AusIndustry - Entrepreneurs' Programme and subject matter experts on the most recent aspects of building up a digital strategy, one step at a time.
We invite you to come along with your questions and challenges. Digital Tuesdays are all about interactivity guided by professionals.

OUTCOMES
Demystify "Digital".
Understanding short term solutions and pathways available to you now.
Engage with your peers and experts to match challenges with solutions.
Share your stories to help others in similar situations.
Become a self-help expert.
WHO SHOULD ATTEND
Managing Directors
Sales and Export Managers
Commercial Managers
Business Development Managers
General Managers
International Business Managers
This is a free event hosted by the Department of Industry, Innovation and Science Entrepreneurs' Programme.
This event is designed to benefit small and medium Australian businesses.
If you have any questions about this event or any future events, please contact EPLearningEvents@industry.gov.au