Diversity and Inclusion Masterclass Series
AusIMM's Diversity and Inclusion Foundations Masterclass has been designed to help mining professionals from all parts of the resources sector move from competency to confidence in understanding their own motivations and perceptions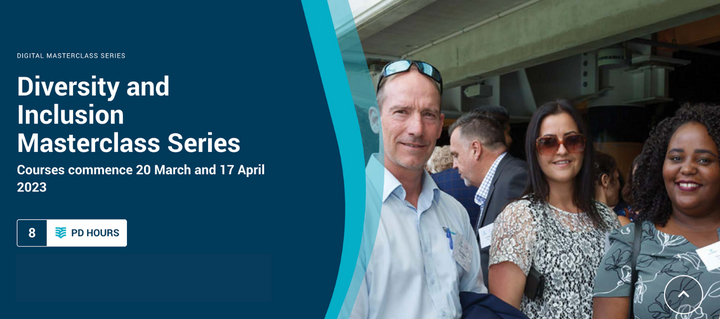 Understanding your own invisible biases is the first step to creating and supporting diverse and inclusive workplace environments. Explore the types and benefits of diversity in the modern workplace and gain skills to lead positive change in your own team.
Critical learning for the resources sector and an important induction for all mining professionals, the course has been designed to establish inclusive and influential leaders for the future, while encouraging the many cultural, commercial, and social benefits that diverse workplaces enable.
The course will feature a wide range of insights and perspectives from diversity professionals and industry organisations to leave you empowered to implement lasting change.