Driving Australia's charge to net zero
An event bringing together UNSW energy researchers, students and technologists to discuss how we can drive Australia's charge to net zero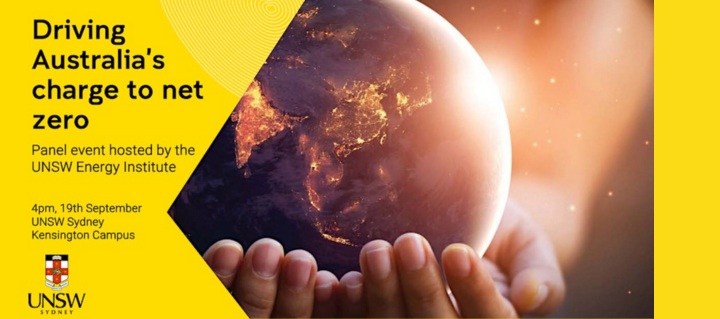 The UNSW Energy Institute, in partnership with UNSW's Diversity Festival 2023, is pleased to invite you to its annual Town Hall event. The event seeks to bring together our energy researchers, students and technologists at UNSW to discuss how we can drive Australia's charge to net zero.
A keynote presentation from Dani Alexander, the CEO of the UNSW Energy Institute, will be followed by a panel discussion with leading UNSW academics and industry experts. The panel will explore major questions underpinning Australia's role in the energy transition. How can we secure Australia's position as a global powerhouse? How can we deliver the future power system? And how can we support a customer-led energy transition?
The panel of experts are:
The Energy Institute Town Hall will be directly followed by the School of Electrical Engineering and Telecommunication Alumni Committee's annual event, delving deeper into the topic of "Australia's Future Grid" with a panel of some of Australia's leading industry experts in the field. All attendees are encouraged to stay on for this second event to learn more about the technology, policy and regulatory challenges influencing the development of Australia's electricity grid. It will be an excellent opportunity to network with likeminded people. A link to register to this partnered event can be found here.