Dynamic Duality: Australia and China Navigating through Economic Turbulence
Join ACBC for their economic update event as we enter FY2024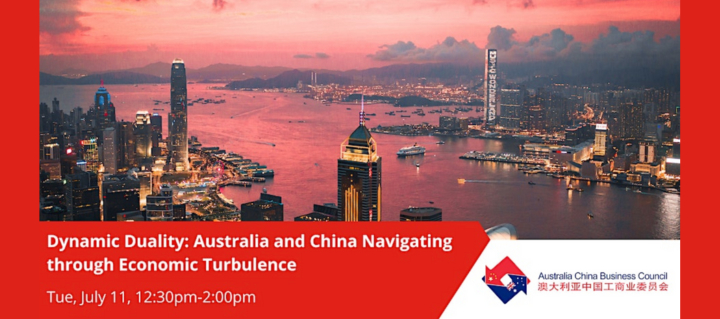 In an era of dynamic global markets, Australia and China have forged a multifaceted and intricate economic relationship. The year 2023 has presented a host of formidable challenges, encompassing major banking bankruptcies, recessionary conditions across multiple countries, severe labour shortages, all within the backdrop of accelerated advancements and widespread adoption of Artificial Intelligence.
As we contemplate the future beyond 2023, it becomes imperative to capitalise on the opportunities that lie ahead.
In this presentation, Greg Newbury from Accru Felsers Financial Planning and Jun Bei Liu from Tribeca Investment Partners will explore the current outlook and landscape for global economy, the demand and supply of commodities, and examine their impact on both domestic and global trade.
They will delve into the intricate dynamics defining the trade relationship between Australia and China and share insights on the opportunities that await both nations. Additionally, they will also explore the latest forecasts for the Australian economy subsequent to the May Budget, and the resulting avenues for wealth creation.