ECA Foresighting Forum 2021: System Design
This webinar will explore how we, as collaborative and future-focused energy system leaders, can position ourselves to successfully envision and co-create the whole-of-system change consumers want and need.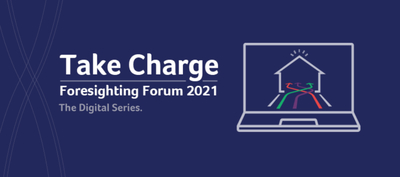 Covid-19 highlighted the limits of our ability to see the fullness of the future from entrenched vantage points and via 'business as usual' processes.

If we can find new ways to imagine the system the rewards will be significant, allowing us to move from relying on investment in long-lived generation, network and storage assets to a future where we unlock flexibility at scale by rewarding when and how consumers use, generate and store energy at a local level.

As the Energy Security Board prepares to wind down, Australia has market bodies responsible for rule framing and rule enforcement, system and network operation and maintenance. It has an Integrated Systems Plan that makes medium term assessments of what infrastructure will be needed and where.

No single actor in the current system possesses all the tools, information or capability to see and address the whole of the system and the whole of the challenge. New and radical forms of collaboration will be needed to move beyond the necessary and important, but ultimately insufficient, work of incremental improvement.

Why you should join in:

This will be the start of a much-needed conversation. How can we push the limits of our current system to allow more radical foresighting? How can we create processes, forums and even new actors who can see the whole of the necessary change and catalyse others in that direction? How can we work across jurisdictions, organisations, roles and responsibilities to think more ambitiously - changing our ideas about what is possible and breaking the shackles of convention to deliver something better?