pv magazine's Insight on Quality: Are warranties worth the paper they're written on?
The Energy Efficiency Expo 2020 Virtual Conference is free-to-attend in partnership with the Energy Efficiency Council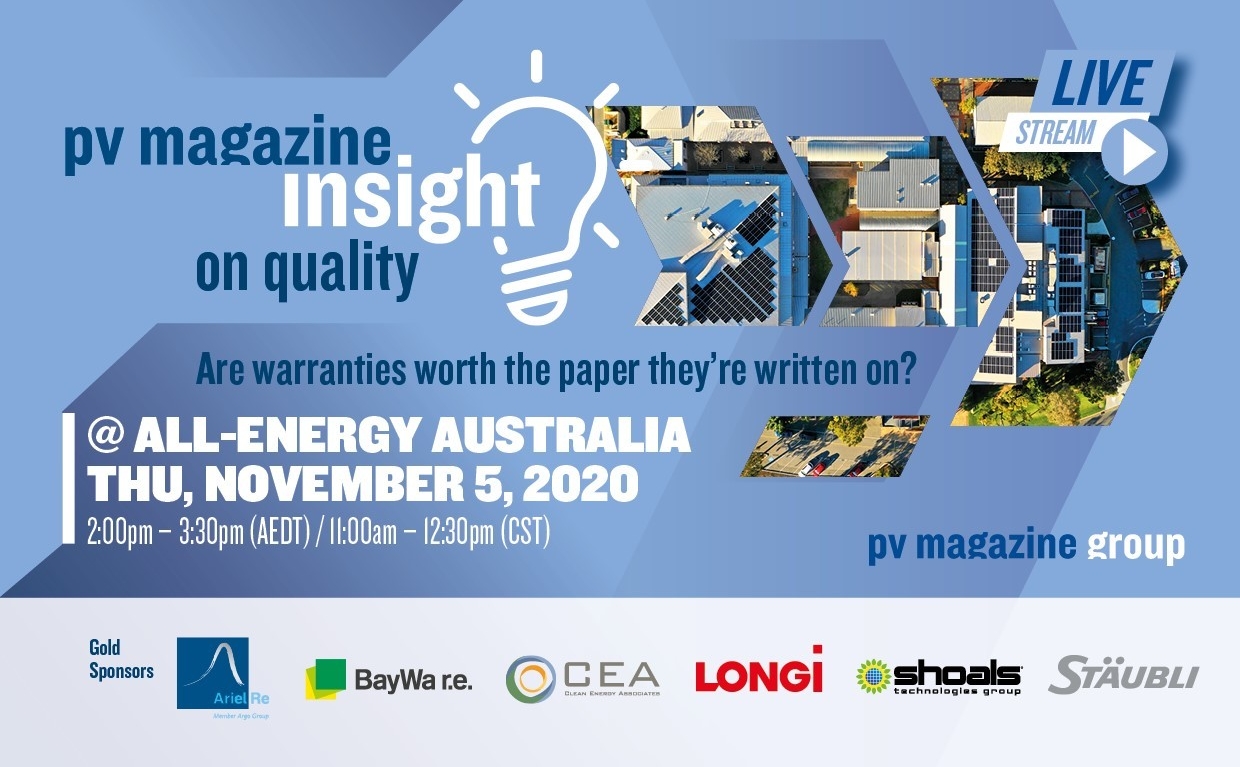 With PV modules being sold today with longer warranties than ever before the PV installer community should feel safe in offering their customers assurances that the products will stand the test of time. However, when modules underperform or fail, making claims on those warranties is rarely straightforward. Some failures, such as backsheet degradation, can be visible to the naked eye – but their impact on long-term performance can be disputed. Other performance issues, such as PID, LID or LeTID, may be detected by monitoring, power electronics or on-site testing, however even here manufacturers may require lengthy processes to be followed before issuing replacements or reimbursement. So, where does it leave the installer? How can this liability, often extending to the many thousands of modules, be mitigated?
pv magazine Australia's "Insight on Quality" session will address this, through the discussion of a case study that both shocks and astounds. The Insight on Quality is a part of the All-Energy Australia's 2020 digital conference and brings together an unparalleled team of technologists and market participants to discuss this vital issue.