Masterclass: Energy auditing to Australian Standard 3598
Presented in partnership with the NSW Department of Planning, Industry and Environment (DPIE), the Energy Efficiency Council's Energy Auditing to the Australian Standard masterclass gives energy audit practitioners the skills and knowledge to deliver energy audits that meet Australian Standard 3598:2014.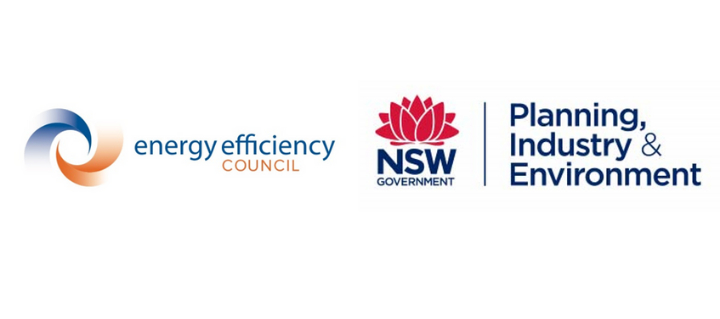 Quick Reference Guide to Energy Auditing
In 2014, Standards Australia released a new series of standards for energy AS/NZS 3598. This standard is more rigorous, outcomes-based and focused on providing clients with actionable energy savings measures. To support the implementation of the standard across the industry, the EEC worked with DPIE to develop a Quick Reference Guide to Energy Auditing, focused on commercial and industrial audits.
Download the Quick Reference Guide to Energy Auditing.
ABOUT THE STANDARD
Accurate and consistent energy auditing is critical to the uptake and quality of energy efficiency projects as it is often used as the basis for business case justification, project design and as a baseline to measure post-upgrade savings.
In 2014, Standards Australia released the new standard for energy auditing: AS/NZS 3598:2014, which sets out minimum requirements for commissioning and conducting three prescribed types of audits that identify opportunities for cost effective investments to improve energy performance.
Unlike the previous standard, the new standard is actually a series of standards focused on particular economic sectors:
3598.1 Energy audits – Commercial buildings
3598.2 Energy audits – Industrial and related activities
3598.3 Energy audits – Transport related activities
The new series of standards are a significant revision to the previous standard, AS/NZS 3598:2000. They are more rigorous, are outcomes-based and are focused on providing audit customers with actionable energy conservation measures.
By providing your clients with Standard-compliant energy audits, you'll give them the confidence to increase both the quantity and quality of their energy efficiency projects. Your clients will be better positioned to identify opportunities, develop powerful business cases, design innovative projects and to effectively measure post-upgrade savings.
ABOUT THE ONLINE TRAINING
This 2 x half-day online training program will give energy audit practitioners the skills and knowledge to deliver energy audits that meet Australian Standard 3598:2014.
Please note that the content of the course relates to audit process rather than being an instruction on energy saving techniques and technologies.
The program is practical and hands-on, using workshops and group exercises to lead participants through the process of delivering an Australian Standard compliant energy audit relating to:
3598.1 Energy Audits - Commercial buildings; and
3598.2 Energy Audits - Industrial and related activities.
LEARNING OBJECTIVES
Participants will leave the training with:
A broad awareness of energy audit basics;
An understanding of the differences between AS 3598:2014 and AS 3598:2000;
An understanding of the different audit types defined in the Australian Standard;
The ability to apply the Australian Standard's energy audit parameters; and
Knowledge on best practice energy audit reporting.
ABOUT THE TRAINER
Bruce Rowse has worked in energy efficiency since 2002 and sits on standards committee EN-001, participating in the major upgrade of AS/NZS 3598 Energy Audits in 2014 and is the Chair of the Efficiency Valuation Organisation's training committee.
CONTINUING PROFESSIONAL DEVELOPMENT
This program offers CPD points toward the following certifications and accreditiations:
REQUIREMENTS
Course participants are required to have access to both AS/NZS 3598.1:2014 and AS/NZS 3598.2:2014.
Participants have the opportunity to purchase a restricted version of the Standards at a significant discount off the retail rate during the registration process. This version is provided by the Energy Efficiency Council in pdf format for personal use, and may be printed by the purchaser once only. If you did not purchase these at the time of registration, they can be purchased now here.
Alternately, SAI Global has copies of the Standards available for purchase in various formats on their webshop.
WHAT PAST PARTICIPANTS HAVE SAID
'...A great mix of theory, practice, interactive activities and real life examples to bring the process to life...'
'...From a policy officer's perspective, I've always been at arms length from the energy audit process, but through this course, I gained a really useful insight into them...'
'...It was very informative and is already helping me with my work...'
'... I was impressed with the way the course addressed the fundamentals and still touched on the analysis in a meaningful way - Bruce Rowse is an excellent and knowledgeable presenter....'

'... After 5 years of conducting energy audits, finally had a formal training on Energy Auditing Standard AS/NZS 3598:2014, organised by Energy Efficiency Council, Australia.
If someone asks me, 'What makes the training so interactive?' It's the valuable insights from a class full of experienced people from wide range of consultancy firms and government departments. I still believe there is a large gap between the industry practice and the standards. However, the responsibility lies on our shoulders to minimise the gap and produce quality audits for the clients.
Thank you Bruce Rowse for delivering the training very eloquently ...'
– Afrina Samain via LinkedIn (May 2019)
CANCELLATION POLICY
Cancellations received 30 days prior to the training will be accepted and fees refunded less a 50% cancellation fee. Cancellations made on/after 30 days prior to the training cannot be accepted. Registrations are non-transferable. Refunds will not be available if you choose not to attend the training course. Cancellation requests must be received in writing and can be sent to training@eec.org.au
The Energy Efficiency Council reserves the right to cancel any program at its deiscretion. In the event that the Energy Efficiency Council cancels a program, registrants will be given the option of transferring to the next available program dates or being provided with a full refund of the registration fees.
In collaboration with: