Energy market update + ICER method briefing
Join A2EP for their May Energy Market Update with Tennant Reed, Principal National Advisor - Climate, Energy and Environment at the Australian Industry Group.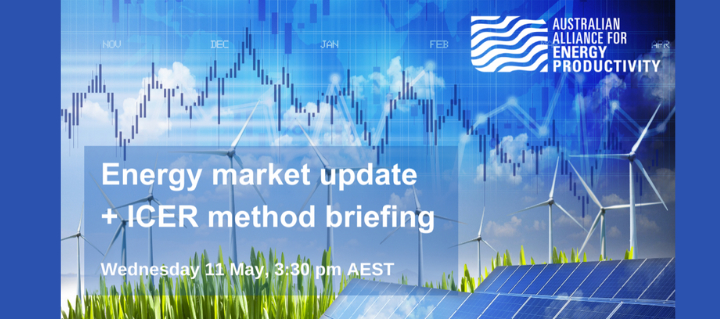 This webinar will begin with an energy market update from Tennant Reed of the Australian Industry Group, followed by a briefing on the new Industrial and Commercial Emissions Reduction (ICER) method from Elliot Curley of the Clean Energy Regulator. Elliot will then participate in a panel discussion on the ICER method, together with:
Andrew McClure - BlueScope
Alan Wang - Northmore Gordon
Tim Buckley - Climate Energy Finance
This webinar is a must for anyone planning emission reduction projects in Australia.