Entrepreneurs Hour with Harry Balding
Compliance Fox founder Harry Balding shares his startup journey, including the recent acquisition of Compliance Fox by Pegasus.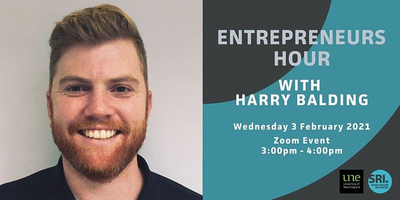 After graduating from Newcastle University, Harry Balding became interested in tech and startups and in 2018 launched Compliance Fox with co-founders Pete Hubbard and Robert Dodd.
By June 2020 they had been acquired by Pegasus, who manage compliance, safety and training for some of Australia's largest high-risk companies.
Despite being Newcastle based, Harry is a familiar face in the SRI community and due to his Tamworth connections, he joins us to discuss his exit from Compliance Fox and an internal project to unlock opportunities with Pegasus.