Entrepreneurs Leverage Program - Tamworth
The Entrepreneurs Leverage Program is a high impact, 12-month program for committed business owners and entrepreneurs.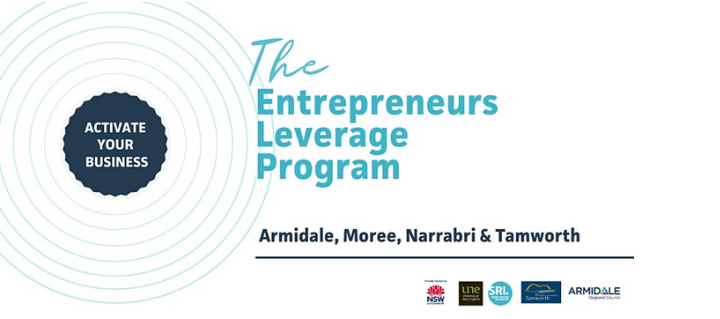 Suitable for founders, business owners and entrepreneurs who are committed to preparation, giving 100% and scaling up, the Leverage Program @ UNE SRI benefits those who are focussed on growing and scaling their business sustainably. Led by UNE SRI Expert-in-Residence, Mandy Walker, participants will simplify their strategy, create engaged teams, execute reliably, and increase and smooth cash flow.
This 12 month program is held over four immersive sessions and is experiential (group discussions, exercises etc), immersive and pragmatic.
When
Day 1: Mon 30th May, 6pm - 9pm
Days 2-4: Tues 31 May - Thur 2 Jun, 6am – 6pm with regular breaks including a breakfast break at 7am-8am
Subsequent quarterly meetings will be scheduled during meeting on.

Over $10,000 in value reduced to $200 plus GST for Armidale and Tamworth businesses and UNE SRI Founders.
Proudly funded by the NSW Government in association with Tamworth Regional Council and UNE SMART Region Incubator