EPIC Energy Powered Innovation Challenge
Our future has many complex issues that require lots of different ideas and people to crack open new perspectives. Can you help?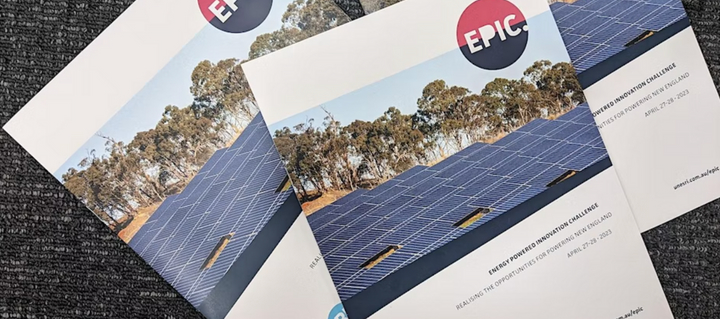 The Energy Powered Innovation Challenge (EPIC) promises to be a fun and fast-paced problem-solving event to help people create new enterprise concepts and strengthen community benefits for the New England region.
Help solve key energy challenges across a broad range of areas, including:
• Building benefits for the community
• Managing waste and growing a circular economy
• Preparing for emergencies
• Creating employment
For just $15 for Students and $25 for Adults, you will receive full catering over the two days, and have a chance to work alongside industry, technologists, students, community, researchers and investors to bring your idea to life!
Energy Powered Innovation Challenge
Day 1: EPIC Launch and Team Preparation 5:30pm-8:00pm, Thursday, 27 April 2023 @ NOVA, 122 Faulkner Street, Armidale
Day 2: EPIC Day7:30am-5:00pm, Friday, 28 April 2023 @ Armidale Town Hall, Rusden Street, Armidale
This event is proudly funded by NSW and Commonwealth Government through a BCRRF grant and delivered by the UNE SMART Region Incubator.