If you are thinking of purchasing an EV or want to learn more about them, join Ku-ring-gai Council for a day of test-driving, education and inspiration.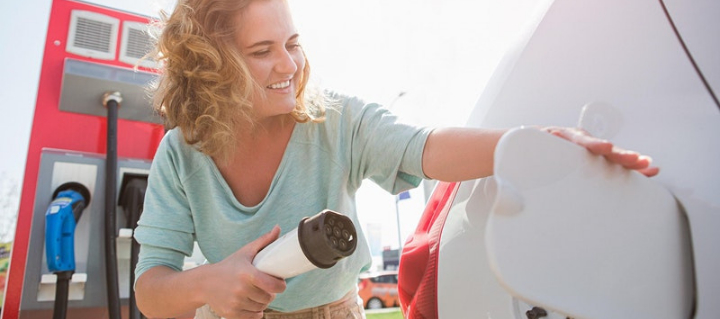 Join Ku-ring-gai Council for a day of test-driving, education and inspiration. Ku-ring-gai Council are bringing together the latest and greatest in electric vehicles for you to witness firsthand the benefits of this technology. Have your burning questions answered by the experts and hear from local residents who have made the move to all electric driving.
HART instructors and car manufacturers will be on site to speak with you about their products and experiences.
There will be 4 sessions held through the day with 30 attendees at each session. You will have the opportunity to test-drive a range of vehicles on the track accompanied by an instructor. Please select your preferred time when booking. This is a FREE event for Ku-ring-gai residents only and you must be 16 years or older to attend.
The event will be held at the HART site in St Ives. Honda Australia Rider Training (HART) has long been considered a pre-eminent provider of rider training and licensing in Australia.
Net Zero Communities
This event is delivered as part of Ku-ring-gai Council's Net Zero Communities program, supporting the community to move towards net zero emissions and play our part in the global energy transition.
Read more about Net Zero Communities and Ku-ring-gai Council's Towards Net Zero Action plan or register to become a Community Champion!
This event is only for the residents of Ku-ring-gai Council.
FAQs
How can I contact the organiser with any questions?
For more information please call Ku-ring-gai Council's Sustainability Team on 9424 0179 or email sustainability@kmc.nsw.gov.au
How do I attend this event?
This event will held at the HART Site, 451 Mona Vale Road, St Ives.
What makes me eligible to test drive a vehicle?
To test drive a vehicle you must
- hold a valid Full NSW Drivers License
- be a resident of Ku-ring-gai,
- sign an indemnity form on arrival and
- will be required to wear mask and use hand sanitiser on site and before entering a car.
Covid safe protocols will be in place and numbers for each session will be limited. Please do not attend if you are experiencing any symptoms of sickness on the days leading up to the event or have visited case locations or transmission venues of concern listed on NSW Govt's website