Business Boomers - starting a business for over 50s
Business Boomers program - valuing your life-long knowledge and experience by helping you build a small business.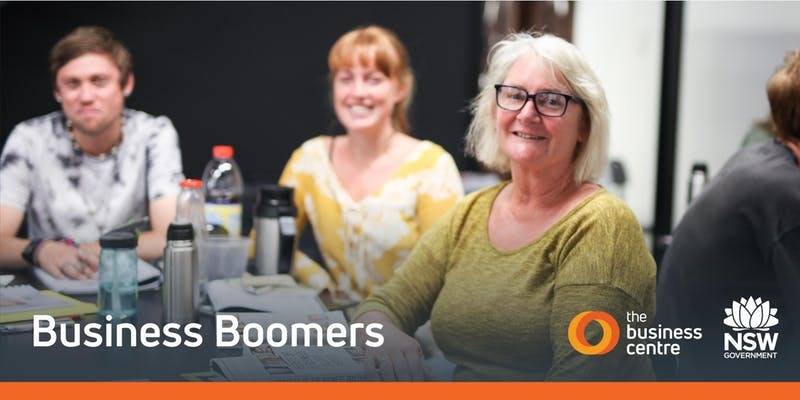 Are you over 50 and interested in using your years of experience to start a small business?
The Business Boomers program will help you develop a business with the support of a mentor at each step of the way.
Over two days
Thursday 24th of October AND
Thursday 31st October
You will gain access to:

Two day training workshop
Easy to use online business course
Weekly cafe catchups with guest speakers
Ten hours of 1:1 mentoring (supported by the NSW Government Business Connect Program)
Meet a fantastic group of likeminded people
You only pay $125.00
On the 24th and 31st of October, this two-day workshop will launch you into to the world of business and help to turn your skills into a business idea and 10 sessions of mentoring will turn that idea into a working business!
Your presenter:
Phil is a Business Connect Advisor and you can meet with them under the NSW Government's subsidised business advisory program by contacting us on 02 4925 7700.
Special requirements: If you have accessibility needs, please contact us on (02) 4925 7700 and we will make sure all your needs are met. As morning tea will be served please advise of any dietary requirements.
What to bring: Please bring along your fully charged laptop/tablet (with power supply) to work on or a notebook.