Export Capability Building webinar - METS India
You are invited to attend Investment NSW's upcoming Export Capability Building workshop for current and potential Mining Equipment, Technology and Services (METS) exporters in collaboration with Austmine.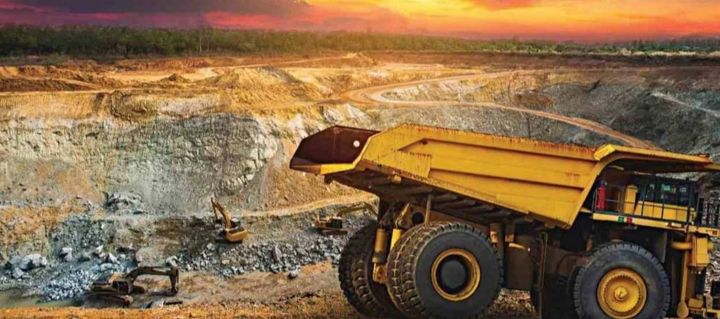 METS Export Opportunities in India Workshop will provide valuable information for METS companies seeking to enter or expand in the Indian market. The speakers will you provide you with valuable insights, strategies and practical tips to expand your export capabilities and tap into India's growing mining sector.
You will also have the opportunity to hear about Austmine's upcoming International Mining Mission to India, supported by the Australian Government.
Proposed Outline
Overview of mining industry landscape in India
Current needs and priorities in the Indian mining sector
Doing business in India
Networks to engage with for NSW METS exporters
Key Highlights
Key operational priorities and supply needs in the Indian mining industry
METS export opportunities in India
Insights from the representatives of Indian mining companies and successful NSW METS exporters on capturing opportunities in India
Speakers
Sheldon Varcoe, Manager – International Projects, Austmine
Sheldon has considerable knowledge of the mining and METS sectors and his experience ranges across sales and marketing, project management, business development, communications, international business and research. Throughout his time at Austmine, Sheldon has facilitated several international projects and opportunities for Australian businesses, including leading trade missions to Peru, USA and Canada, delivering the Australian METS India Growth Program, hosted numerous global open innovation challenges and supported the APEC METS Sector Development Project.
· Malini Dutt, Acting Trade and Investment Commissioner, India, Investment NSW
Malini Dutt represents Investment NSW as its Acting Trade & Investment Commissioner based in Mumbai. Malini Dutt had been active for close to two decades in promoting international business, including facilitating commercial engagements between businesses across the India-Australia corridor. She has represented both Australian Federal and State Governments in her roles with Austrade and the State Government of New South Wales in Australia. Malini has a vast network of Indian companies, in the mining and energy industry sectors (amongst others), and has supported several Australian businesses in their India market expansion journey.
Kutay Kesim, Senior Associate - Export Development Services, Investment NSW
Kutay is an experienced international trade professional working in the Export team at Investment NSW, responsible for providing export advisory services to mining & METS sectors and emerging industries. With ten years experience in the field, Kutay has developed a deep understanding of the international trade landscape, including market research, export regulations, logistics and cross-cultural considerations.
Please RSVP by 5:00pm, Wednesday 20 September 2023.
For any questions, please contact:
Kutay Kesim: Senior Associate, Export Development Services Investment NSW
E: kutay.kesim@investment.nsw.gov.au
T: 02 9228 4188 | M: 0447 409 056