Export Masterclass for Global Business Growth - Module 1 - Newcastle
Advance your business to the next level with a masterclass in international export trade.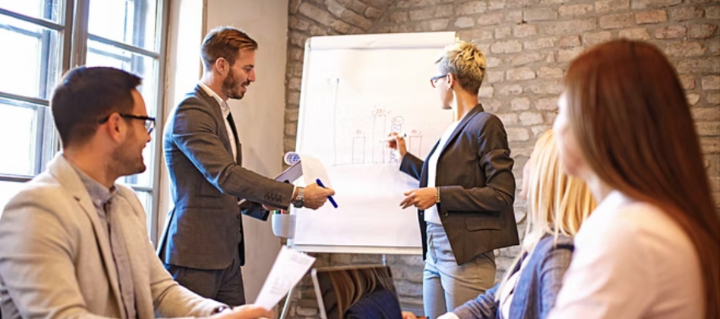 This is a FREE in-person event in Newcastle NSW for Australian businesses. Registration is required to secure your seat.
Ai Group is delighted to be providing a series of Masterclasses covering various topics within International Trade over the coming months. This mix of in-person and online courses will build on your existing knowledge, giving you the know-how, tools, resources, and processes to further your skill set when doing business in a global marketplace.
Growing your business in the global market is a complex process. It requires substantial resources, the right knowledge and skill, and networks to succeed. As international trading conditions shift dramatically in recent times, the challenges and risks businesses face have changed and escalated. The Ai Group Export Masterclass will enhance your essential knowledge and preliminary connections to help achieve these.
How you will learn
This course will be held over two workshops and will include a mix of interactive discussions and provided learning materials. As an interactive training course, these workshops will not be recorded and you will have to commit to attending to learn. After the completion of the training course, you can choose to engage the services of Ai Group's Business Specialists to help progress your export strategy or discuss the next steps through one-on-one coaching/mentoring on a commercial basis.
Module 1 will be held in person at your local Ai Group Office for 3.5 hours and Module 2 will be held online for 2.5 hours. Upon completion of Module 1, please book for the online Module 2 here.
What you will learn
The Masterclass is rich in content and case studies to help new and experienced exporters succeed. In Module 1 of the workshop, you will learn how to:
Set your export goals and objectives
Understand your Unique Selling/Value Proposition
Research market opportunities
Leverage Australia's Free Trade Agreements to enhance your competitiveness
Select the right markets
Review market entry strategies
Each workshop provides you with the opportunity to interact and network with other exporters, share experiences, and discuss ways to overcome challenges you may be experiencing.
Who Should Attend:
These comprehensive export workshops are recommended for new and established exporters, product producers or manufacturers, and other small businesses looking to take the next step in their international trade ventures.
For more information, email: big@aigroup.com.au
In Module 2 of the workshop, you will learn how to:
Understand Your Incoterms
Develop export pricing
Identify and qualify potential partners/distributors
Tailor your sales pitch
Activate sales
Access support available
Date: Thursday, 22 September 2022
Time: 10 am to 12.30 pm (AEST)
Book your Module 2 spot here.
Facilitator:
Shirley Ng - The Australian Industry Group National Manager, International Competitiveness
Shirley has extensive experience in helping Australian businesses expand into international markets. Working in a diverse range of business types and industries at both strategic and operational levels, Shirley has developed, managed, and administered a range of strategic export marketing programs aimed at assisting businesses to achieve growth and export sustainability including cross-border initiatives such as eCommerce, online platforms and marketplaces.
Throughout her career, Shirley has worked with many Australian businesses to develop and implement a range of export marketing & sales strategies designed to achieve global growth including how to use and leverage Free Trade Agreements (FTAs) to grow business and achieve exports sustainability. Key market experience in North & South East Asia, USA, UK, and Europe.