Financial Modelling for Mining Companies
Four day training in Financial Modelling for mining projects including project evaluation and finance.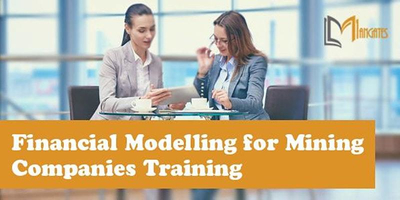 NB: This training is available on multiple dates. Choose another date from the drop down box on the right of the event page.
Mining projects face many unique challenges: high capital costs, long-term projects, and high variability in commodity prices.
This course focuses on providing delegates with an understanding of both the principles of financial modelling for mining projects and the practical application of these to real-world situations through the use of Excel.
The course then builds upon the principles and practices learned to apply these to build sophisticated analytical models that are robust, flexible and user-friendly.
Target Audience:
Business & Finance Analysts
Investment & Corporate Bankers
Finance staff
Mine Accountants
Project Managers
Business Development Managers
Mining Engineers
Mine Managers
Learning Objectives:
To provide participants with a good working knowledge of the most useful functions in Excel for financial modelling in the mining industry.
To provide participants with a sound understanding of mining financial modelling and project evaluation concepts.
To provide participants with experience in designing solutions to real-world financial modelling challenges.