Geological Net Zero: How to stop fossil fuels from causing global warming
Transforming Energy Markets Event Series hosts world-leading expert Myles Allen from University of Oxford. Secure your seat.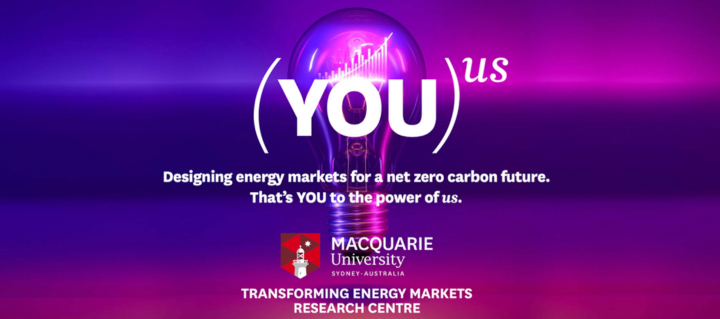 Macquarie University's Transforming Energy Markets (TEM) Research Centre and the Smart Green Cities Research Centre invite you to come along to hear from world-leading expert Professor Myles Allen (University of Oxford) on geological net zero, how it can be achieved, and what role policy and the fossil fuel industry will need to play in the transformation. The presentation will be followed by a panel discussion on 'Net Zero and the transition of Australian Energy Markets" and the opportunity for networking.
Geological Net Zero: How we will stop fossil fuels from causing global warming
If we are to meet our climate goals, net zero must encompass geological net zero, a state in which, for every tonne of carbon dioxide still generated from fossil sources, one tonne is permanently restored to the geosphere, or solid earth. Geological Net Zero is surprisingly affordable, but won't be delivered by conventional policies like carbon taxes. It calls for a fundamental rethink of the role and obligations of the fossil fuel industry itself, particularly relevant to a major fossil fuel producer with aspirations for climate leadership like Australia.
Speaker: Myles Allen, Professor of Geosystem Science, University of Oxford
Described by the BBC as "the physicist behind Net Zero," Myles Allen has been studying how human activities and natural drivers contribute to changes in global climate and weather since the early 1990s. He first proposed the concept of a global carbon budget in 2005 and is a long-time contributor to the IPCC, including as Coordinating Lead Author of its Special Report on 1.5 degrees. Allen is a Professor of Geosystem Science at the University of Oxford and Director of the Oxford Net Zero initiative.