GMG Workshop: Climate Action
Calling on experts – join and collaborate in real-time!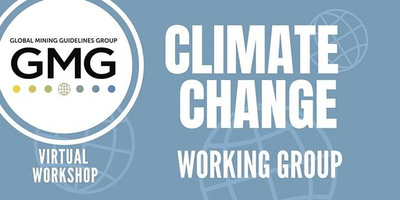 The impact of climate change is being felt around the world, and the mining industry has been vocal about the action that must be taken to protect our future. The development of the GMG Climate Action Working Group aims to create a collaborative space in which leaders can address industry concerns, and produce innovative solutions. This workshop will focus on defining which are the top priorities in regards to climate action in order to shape the future of the new GMG working group.
Presentation:
Climate Change Adaptation
Sean Capstick, P.Eng. Principal and leader of Golder's knowledge sharing Technical Community on Sustainability and Climate Change
Sean will provide an overview of the drivers on mining companies, the available guidance documents, practical actions that operators can take now and case studies from mines that have completed risk assessments and successfully completed the permitting process.

July 7, 2020 – 8:00AM – 11:00AM EDT | 12:00PM – 3:00PM UTC
How to get involved
There are many ways you can contribute to making this project a valuable guidance document:
Share this page throughout your company and with colleagues far and wide who have experience, expertise and interest in this area
Join the project group!
Participate in the workshops to develop pieces of guideline content