Headstart and Headwinds - The ups and downs of Australia's hydrogen journey
Join AIE YEP for a panel discussion about the role of hydrogen in Australia as they explore the current state of the hydrogen industry, the opportunities for future growth, and the challenges that need to be overcome.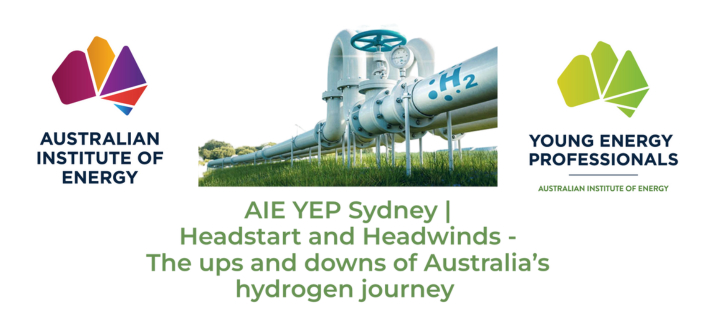 Since the launch of the National Hydrogen Roadmap in 2018 and the 2019 National Hydrogen Strategy, hydrogen has been a hot topic in Australia's energy transition. Hydrogen's role in decarbonisation of hard-to-abate sectors is a focus area for industry and policy makers as a key enabler for reaching Australia's climate targets.
Developing the hydrogen industry requires coordinated funding for projects, a focus on efficient use cases, evaluation of domestic and international opportunities, and much more, all within a quickly changing policy landscape.