How to grow a business in NSW for Aboriginal and Torres Strait Islander persons
This face to face workshop is must for any Sydney Metro based Aboriginal or Torres Strait Islander person(s) interested in growing or upscaling a business in NSW.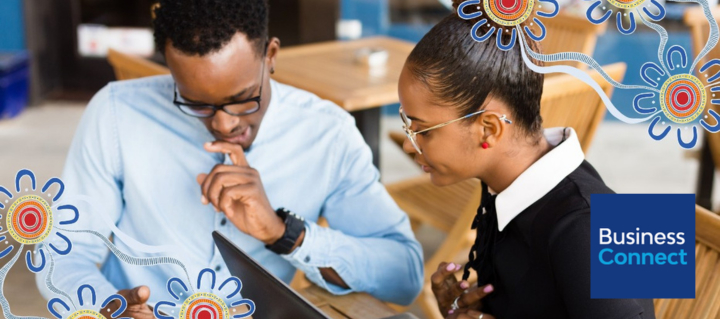 To attend this event, you must self-identity as Aboriginal and/or Torres Strait Islander.
Participants will learn how to identify new customers and growth opportunities, how to increase their capacity to win work.
Key points covered will include:
- Structuring options for your business to suit you needs.
- Strategies to support cashflow during your businesses growth.
- Why you need an operational strategy to maintain your standards.
Participants will also learn more about the various NSW Government programs, resources and initiatives that exist to support growing Aboriginal and Torres Strait Islander owned businesses in NSW for example Business Connect, the NSW Procurement Specialists Program and the faster payment terms policy.

The presenter
Anthony Vickers - Anthony Vickers is a proud Wonnarua man and an Aboriginal Business Advisory Initiative (ABAI) advisor for the Sydney Metropolitan region. Business advisory sessions with this advisor are reserved for people who identify as Aboriginal and/ or Torres Strait Islander.
Anthony is employed by the New South Wales Indigenous Chamber of Commerce and has a large business network on hand to support Aboriginal entrepreneurs.
Anthony has over 15 years' experience as a business improvement specialist, and extensive experience supporting, developing, and guiding small to medium enterprises, along with large multinational organisations through the processes of starting, maintaining and improving business operations.
He has advised and trained management teams within organisation such as Norske Hydro Aluminium, Incitec Pivot Fertilisers and Dyno Nobel, to develop improvement strategies and processes that had sustainable cost savings to the value exceeding 50 million dollars over that time. He has also supported over 100 small startup businesses across Sydney to date.
Anthony's personal goal is to support Aboriginal entrepreneurs to succeed within their business aspirations.