How to Influence and Improve Government Decision-Making
Working with Government Volatility, Uncertainty, Complexity and Ambiguity. What Does an Election Change?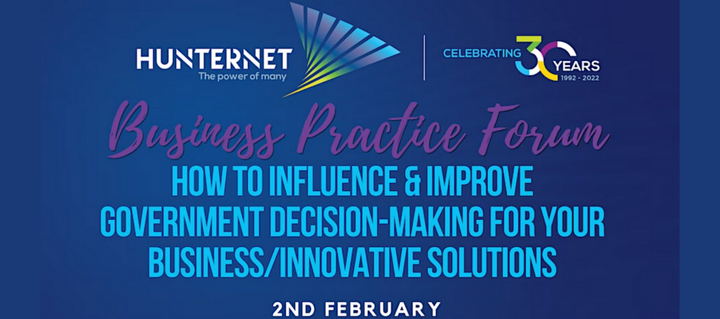 Is it possible to influence government decision-making to help, rather than hinder, your business and innovative solutions? Yes! Let's discuss how to obtain the best results from government in this forum.
The NSW State election will be held on 25 March 2023. The closer we come to election date, the more commentators are predicting a change of government. What does this mean for you, your business, your industry and your clients?
Do you sometimes feel like you spend too much time and effort dealing with government requirements that just don't make sense?
Is it possible to work with government to make it easier for you to do business?
Can you change what government says about things that impact you?
How might the election change these?
These, and other questions, will be answered in this jam-packed session with Elaine Abery, from Unravelling Red Tape, and Allan McKeown, from Prosperity Advisors, to help you better understand Australian governments' decision making processes along with helping you to navigate the complexities of dealing with Australian governments.
Whatever questions you might have about the various Australian governments and the decisions they make, this is the opportunity to ask them! Allan will discuss his experience as a businessperson challenging poor government decision-making.
Whether you are dealing with departments, grants/funding, stimulus packages, various providers or coordinators, trying to advocate for better laws or guidelines, or just want to gain a clearer understanding of why our government works the way that it does, then this is the session for you!