Hunter Hydrogen Roadmap Launch
Join Committee for the Hunter and energy experts for the launch of the Hunter Hydrogen Roadmap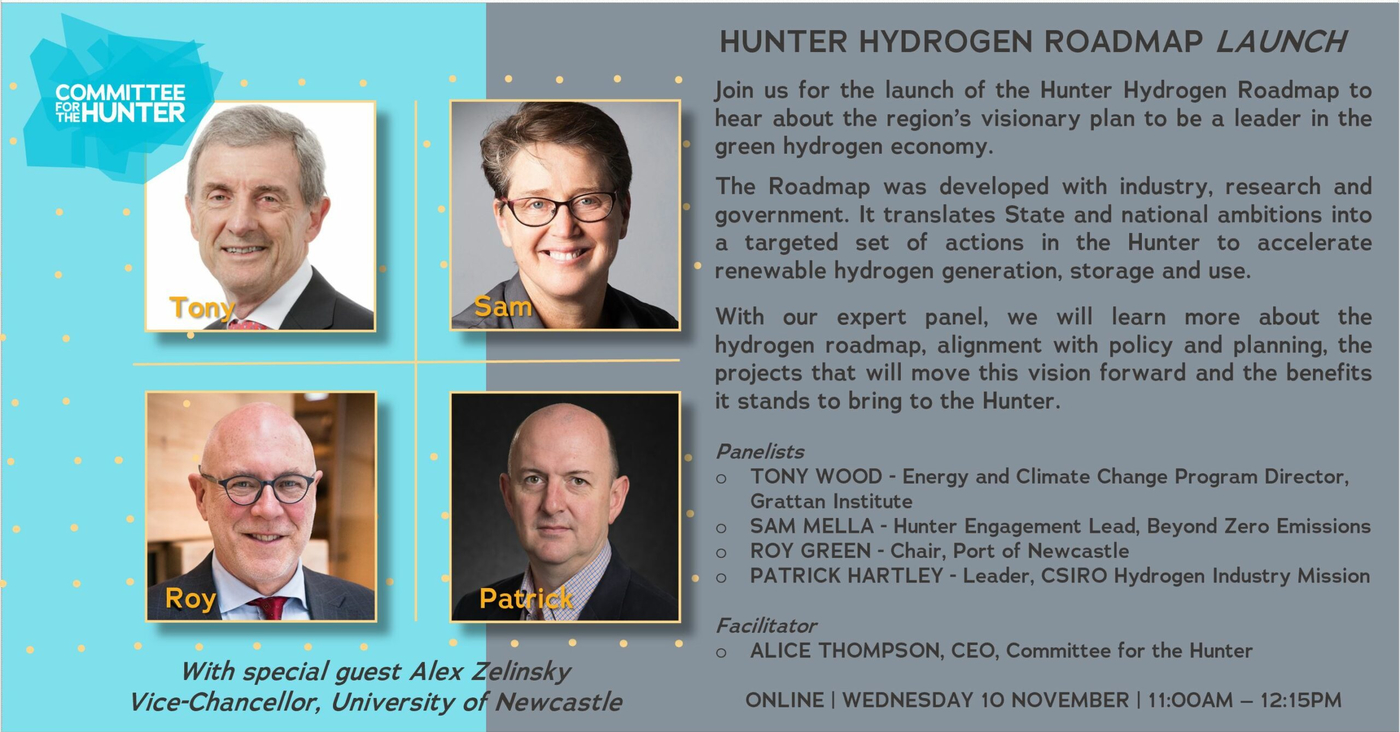 Hear about the region's visionary plan to be a leader in the green hydrogen economy.
The roadmap was developed with industry, research and government. It translates state and national ambitions into a targeted set of actions in the Hunter to accelerate renewable hydrogen generation, storage and use.
With an expert panel, learn more about the hydrogen roadmap, alignment with policy and planning, the projects that will move this vision forward, and the benefits it stands to bring the Hunter.
Panellists:
Tony Wood - Grattan Institute
Sam Mella - Beyond Zero Emissions
Roy Green - Port of Newcastle
Patrick Hartley - CSIRO Hydrogen Industry Mission
Facilitator
Alice Thompson - Committee for the Hunter
With Special guest
Alex Zelinsky, Vice Chancellor, University of Newcastle