Hunter Innovation Festival Roadshow Tomago
Join host and innovation enabler the Varley Group and be inspired by the innovation ecosystem that's growing in Tomago, Port Stephens.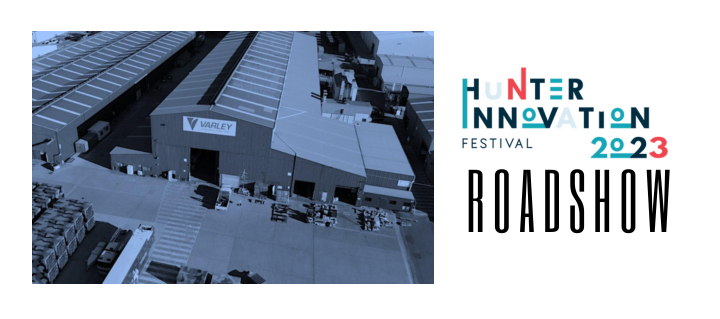 The Hunter Innovation Festival's Roadshow series aims to build awareness and increase recognition of innovation across the Hunter region. This event showcases the growing innovation ecosystem in and around Tomago which is enabling significant growth, particularly in the renewable energy sector.
Join this free event for light refreshments, and hear about the innovation journey from concept to commercialisation from guest speakers including:
University of Newcastle - the University's role in nurturing greentech innovation.
MGA Thermal - a company dedicated to the provision of cost-effective, scalable thermal energy storage materials and associated knowhow - taking it from concept through commissioning to commercialisation, securing funding for growth.
LAVO - powering a cleaner and greener future by providing scalable, flexible, long duration hydrogen storage and integrated Artificial Intelligence (AI)-enabled digital solutions for customers worldwide. The importance of partnerships and collaboration.
Varley Group - one of Australia's oldest and most advanced engineering and manufacturing companies, with a comprehensive range of first class products, service and workmanship to major industries. Varley's custom engineering and production and made-to-specification manufacturing services help turn concepts into commercial successes, and drive innovation in the Hunter and beyond. Varley is a leading E-Tech development & commercialisation company with a strong track record spanning over 15 years.