i3net's first Industry Beer & Pizza night
Featuring NSW Ports, AIE, SPEICAPAG & UOW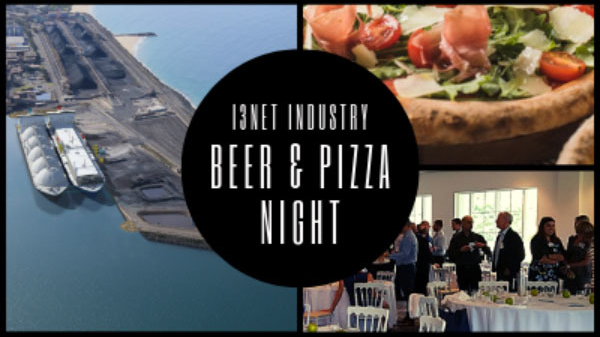 Attend this evening to benefit from great speakers, excellent networking opportunities and delicious pizza.
TIMING: 5.00pm Networking + pizza & drinks.
5.30pm Presentations start.
Then networking + pizza & drinks continue until 8.30pm.
YOUR PROGRAM
1. Hear from Keith Walker, Project Director, Australian Industrial Energy about the next phase of the Port Kembla Gas Terminal (PKGT) following the NSW's Government's recent Development Consent. Keith will share the latest plans in relation to construction and procurement.
2. Hear from Peter Engelen, General Manager Planning & Infrastructure, NSW Ports. Peter will be providing an update from the NSW Ports Planning and Infrastructure portfolio, share what's coming up in the next 12 months and cover opportunities for local industry to work with NSW Ports.
3. Hear from Alexandre Beauvilain, Engineering Interface Manager & Samuel Pickett, Senior Project Engineer from SPIECAPAG.
4. Did you know UOW, in conjunction with the preferred developer, Lendlease, is developing a unique, state-of-the-art Health and Wellbeing Precinct at its Innovation Campus? It will provide patient-centred, multidisciplinary health facilities to improve the health outcomes for people in the Illawarra and Shoalhaven. Hear about this ground-breaking project and how you and your business can get involved. Chuck Stone, UOW Commercial Developments Unit Director, Jancey Malins, UOW Commercial Transaction Manager and Arabella Rohde, Senior Development Manager, Retirement Living, Lendlease will be presenting.