Idea Workshop: Tell your Traction Story
Are you tinkering away on a new product or service? Understand your customer, product and market to build smarter and go faster.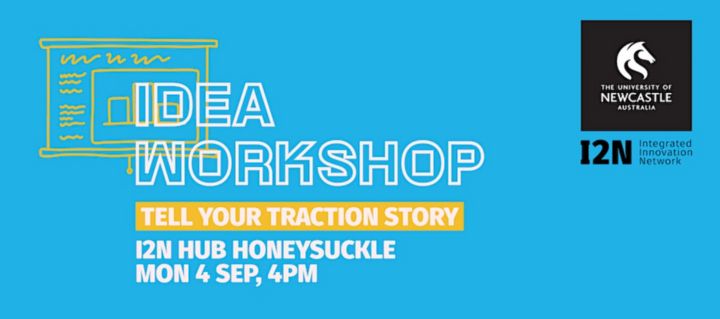 Good ideas fail all the time. By effectively explaining the traction achieved to date, you will be able to attract more customers, employ talented people and raise money from investors.
Upon completion of this workshop, you will come away with the tools and methodologies needed to tell your traction story and determine which pieces of information matter to each of your stakeholders.
Whether you're planning to submit an application to Female Founders Program, or just want to ensure your idea has the best chance of success, this Idea Workshop will demystify your assumptions and support you to understand the world from your potential customers' point of view.
Order of Proceedings
4:00PM - Doors open
4:10PM - Housekeeping and introduction
4:15PM - Workshop theory
4:45PM - Practical session
5:45PM - Workshop Q&A
6:00PM - Workshop concludes
=================
What is I2N?
The University of Newcastle's Integrated Innovation Network (I2N) is responsible for driving economic diversity and business growth through innovation and entrepreneurship. At its network of innovation hubs, which are home to the Hunter region's most promising innovators and entrepreneurs, the I2N delivers a range of enterprise skill-building programs that develop ideas into sustainable, global businesses.