Impact X Summit Sydney 2021
Technology will be critical to accelerate progress to net zero and the IX Summit on Climate Growth will bring Australia's most promising and exciting innovators to the stage.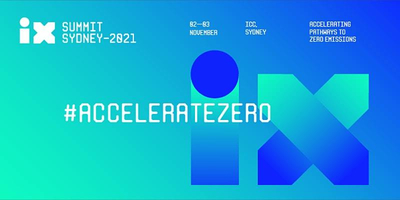 The Summit will directly address the decarbonisation and resilience opportunity and connect technology founders, energy transition leaders and carbon service providers, with the investors, buyers and partners they need to scale.
Supported and organised in collaboration with the Government of NSW and a coalition of national and international partners.
IX Sydney follows the guidelines of the Government of NSW Major Events Taskforce supporting a COVID-19 Safe return to large-scale events . IX Sydney, being held at the Sydney International Convention Centre complies with all COVID-19 safety rules.