Improving Productivity & Collaboration in METS
HardHat in partnership with Austmine, brings you a webinar to explore how you can unlock new ways to increase productivity, improve cost management and enhance team collaboration and stakeholder communications.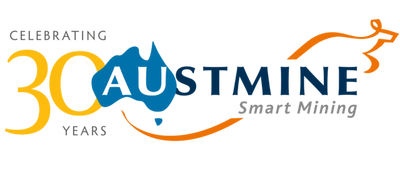 How can the METS sector further lift productivity in 2021?
With the mining industry returning to growth, the METS sector faces a transformed competitive and operating landscape. The need to improve productivity, cost management and team and stakeholder communications is driving new strategies and need for new technology that can manage information from complex operations.
Mining organisations are having to redesign and quickly adapt to changing work patterns and procedures. There are significant challenges to overcome: teams are more distributed; workforce collaboration is hampered and data is not being collected and managed in a way that would best empower organisations.

In this webinar, Austmine will show you actionable insights and practical tools to drive efficiencies; automate real-time sharing of information and enhance productivity and collaboration.

Join Austmine to find out about:
METS & Miners challenges - the changing expectations and challenges around the new ways of working and distributed teams.
How technology can enable METS & Miners to increase productivity, drive efficiency and improve cost management.
New ways to improve team collaboration, stakeholder management and real-time information management to support a stronger licence to operate.
Practical use case scenarios of site, operations and project based activities.
Speakers:
Tim Smith, CEO, Hardhat
Noor Crookshanks, Director Business Development, Hardhat
Kristie Young, Director Client Development, Hardhat
David Sinclair, CRO, Hardhat