In Conversation with Jon Faine: Dr Alan Finkel AO
Join Jon Faine AM as he interviews Dr Alan Finkel AO. You are invited to register to attend in-person or for the livestream.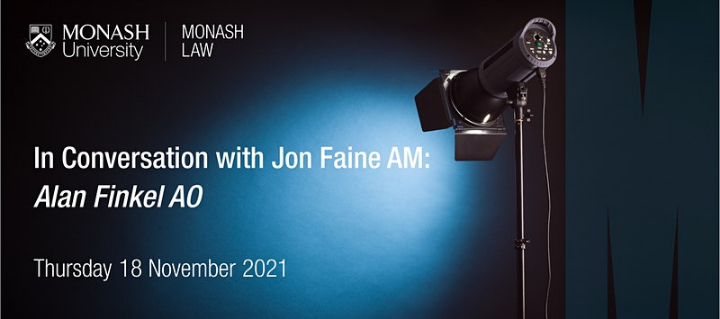 While politicians in Canberra debate whether to lock us in to an emissions target of net zero by 2050, Dr Alan Finkel is spearheading Australia's technology-led approach to addressing climate change.
As Special Adviser to the Australian Government on Low Emissions Technology, Dr Finkel is driving collaboration between governments, research institutions, business leaders, investors, and industry to develop the technologies required to address the biggest challenge of our times.
What technologies do we need, and can we accelerate their development fast enough to make an impact on our emission levels now and into the future?
Dr Finkel AO will join Jon Faine AM, to dive deep into this important topic as part of the Monash Law In Conversation event series.
You are invited join Jon and Dr Finkel, both Monash Alum, in person or on LinkedIn LIVE to share your comments and questions with Australia's top scientist.