Public launch: A research report to support an industry-led roadmap for healthy, comfortable buildings
The Energy Efficiency Council and the Australian Sustainable Built Environment Council (ASBEC) launch a report on quality control and safety in the installation of insulation in Australian buildings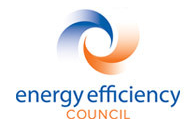 Last year, the Energy Efficiency Council and the Australian Sustainable Built Environment Council (ASBEC) developed a research report to support an industry-led roadmap for quality control and safety in the installation of insulation in Australian buildings. The project team consulted with industry, governments and other invested organisations to develop recommendations for governments and industry
that will enable insulation to deliver comfortable, healthy buildings to Australians.

The report sets out the findings and recommendations of the project team to ensure that insulation is installed following appropriate quality-control and safety processes. These recommendations take
into account considerable input from experts in a broad range of fields, including policy makers, insulation manufacturers, insulation installers, the construction industry and experts in building design and
sustainability.

Join the EEC and ASBEC on Wednesday 10 February from 12:45pm - 1:30pm AEDT to hear about the report's recommendations on the day it will be released publicly.

The webinar will consist of a 30-minute presentation on the report followed by 15 minutes for Q&A. All interested individuals are invited to attend.