Electrotechnology- emerging trends and skills needs to support the industry
Join the discussion and participate in shaping Australia's workforce of the future.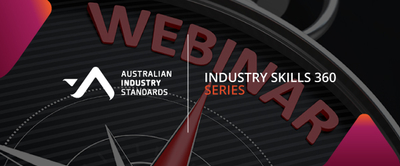 Find out about emerging trends for your industry, cross-sector issues, and proposed qualification changes to support workforce needs. Hear from the Industry Reference Committee and skills specialists about current priorities for your industry – including impacts from COVID-19 and digital transformation – and provide feedback on proposed qualification changes to support a strong Australian workforce.
AIS are keen to hear from you if you are an employer, industry association, peak body, union, government body, training provider, regulator, working in the industry or a student. They want to hear your ideas and feedback to ensure qualifications and skills standards deliver real outcomes for Australia.
For more information, please visit the AIS Engagement Hub or contact a member of the Industry Skills team. Learn more about our work at australianindustrystandards.org.au.