Opportunities for Australian startups in the Indian ecosystem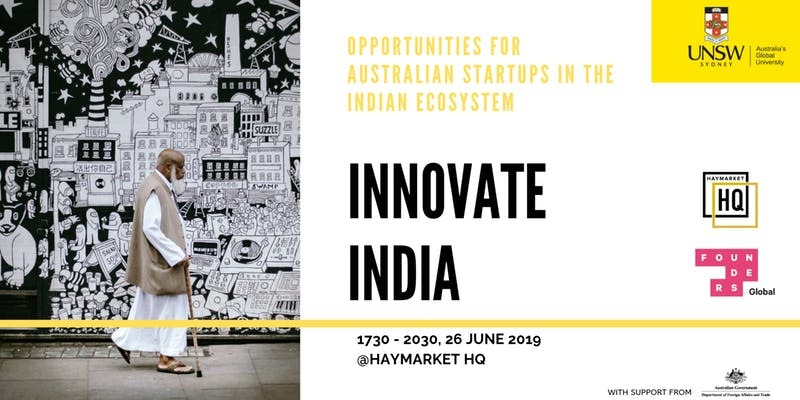 "There's no single major market out to 2035 with more growth opportunities for Australian business than India."
- An India Economic Strategy to 2035 (DFAT) .
The startup community in India is booming. With rapidly growing business linkages between Australia and India, startups are uniquely placed to take advantage of these increasing opportunities and partnerships.
Join UNSW Global Founders and Haymarket HQ for an informative night on how Australian startups are investing, innovating and imagining in India.
This event is made possible with support by the Australian Department of Foreign Affairs and Trade.