Innovative dewatering method for mining waste
This discussion outlines thinking on the use of geotextile tubes as a new non-mechanical way to filter tailings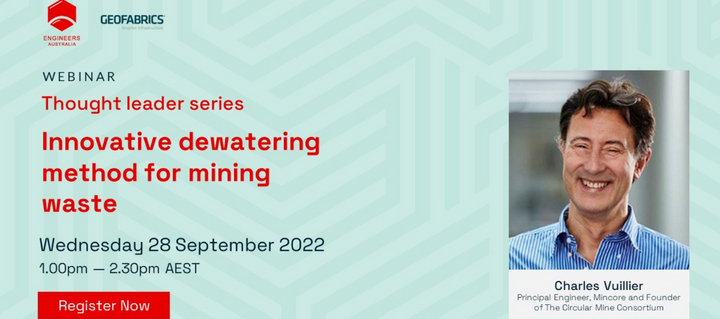 This solution tailings storage facilities as a dewatering system whilst also providing dust and erosion-free filtered tailings stack. The construction technique offers a safer, more stable structure whilst reducing the footprint at an economical cost.
Join this webinar to hear our speakers discuss the 2021 Tailings Guide and its impacts on tailings management approval processes.
Who should attend
This webinar is highly relevant for-
Tailings Engineers, Dams Engineers, Waste Engineers
Mining and Civil Contractors, Dredging Contractors in the tailings and waste department.
Engineers from mining-related consultants.
Engineers, operational people, project managers, and maintenance managers from mining companies in Australia or overseas.
Sustainability and environmental engineers/officers/managers
You do not need to be an Engineers Australia member to attend.