Retailers and the Renewable Energy (Electricity) Amendment Regulations
Throughout 2022, the Renewable Energy (Electricity) Amendment (Small-scale Renewable Energy Scheme and Other Measures) Regulations 2021 will come into effect.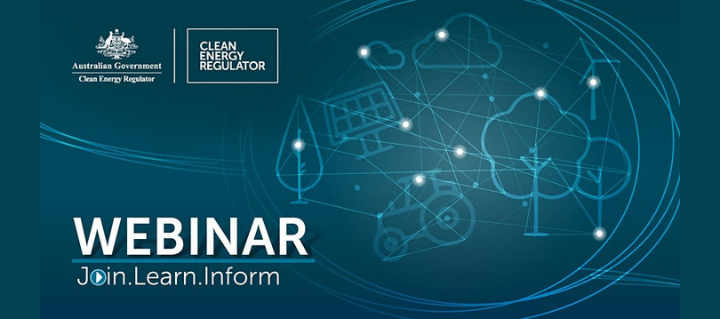 The reforms will strengthen requirements for installers and designers, retailers, agents, and manufacturers creating a sector which has greater integrity for all.
To ensure SRES participants are informed and prepared for these changes, the Clean Energy Regulator is hosting 5 webinars in February.
Register now for the general webinar that will cover the changes and for the targeted webinars for installers and designers, retailers, agents, and manufacturers.
This webinar is aimed at participating retailers in the SRES who want to learn more about:
• Renewable Energy (Electricity) Regulations changes that apply to solar retailers, including making statements about systems they sell to consumers.
• When the changes will come into effect and what guidance and sample forms are available to solar retailers to meet the new requirements.
• Agency expectations for solar retailers that make statements under the SRES.
• Includes a Q&A session.
For more information, please contact the Clean Energy Regulator.
Location: This will be an online event via Teams live events. You will receive an email after registering which contains the instructions to join the webinar on the day.
Please note: this webinar is being hosted in Canberra and starts at 10am Australian Eastern Daylight Time. If you are registering to attend from a state outside of this time zone, please make the necessary allowance for your local time.
Recording and privacy: please note that this webinar will be recorded and made available following the webinar on the agency website.
Attendees will receive an email from Eventbrite after registering, with the instructions to join.
This webinar will be held at 10am AEDT on Thursday, 17 February 2022.​​