Inter-Regional Collaboration
This event is part of All Energy Australia - the largest clean energy event online this October.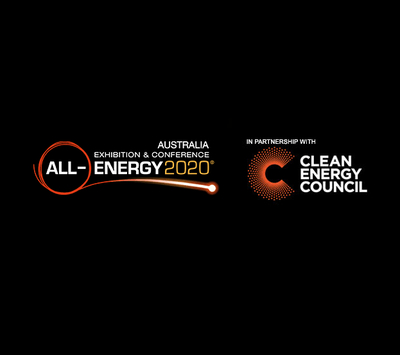 Delivering low-cost, reliable and clean energy while stimulating jobs and investment in regional Tasmania and Victoria
Forecasting by the Australian Energy Market Operator (AEMO) suggests the National Electricity Market needs at least 8,000 MW of storage to back the 40,000 MW of renewables coming online by 2035. Renewable generation and storage technology is now the lowest-cost per mega-watt option to construct - which is good news for customers and the planet.
Marinus Link and Battery of the Nation will enable delivery of low-cost, reliable and clean generation and storage that provide benefits to the entire National Electricity Market – working to make the best use of Tasmania and Victoria's renewable energy resources.
Collectively the projects can harness the latent storage potential of Tasmania's existing hydro generators, by working with the increasing levels of renewable generation coming online in Tasmania and Victoria. Tasmania's existing hydro resources, and new pumped hydro schemes, can cost-effectively store excess renewable energy generated in Victoria and Tasmania, allowing it to be released when customers need it.
The projects will help to de carbonise the economy and stimulate jobs and investment in regional areas. This includes significant direct investment and economic stimulus from Marinus Link in the Gippsland region of Victoria, as part of the region's transition to new energy technologies, including an estimated 1,400 direct and indirect Jobs and 1.5 billion in economic stimulus to the Victorian economy.
Large infrastructure projects like Marinus Link and Battery of the Nation are needed to help drive the economy, offering a valuable opportunity to stimulate jobs and investment in these challenging times as the country recovers from the economic slow-down sparked by the global pandemic COVID-19.
Work on the design and approvals phase for Marinus Link is already seeing $ spent in local communities, with more to follow. The projects can create billions in economic growth, thousands of jobs, and be a catalyst of skills development in the energy industry across Tasmania and regional Victoria. They will stimulate a pipeline of investment in renewable energy and long-duration energy storage for generations to come.
In order to prepare for the huge number of renewable energy projects on the horizon, cross border co-operation and collaboration is critical as work gets underway to prepare and activate the workforce, plan-in local content and provide lasting benefits to communities that deliver a positive impact from this 'green resources boom'.
Key learnings:
Understanding the critical role that Tasmania can play in the energy market transformation, working with resources in Vic, as part of the lowest cost solution for reliable, secure, clean energy.
Understanding the national and regional benefits from Marinus Link and BOTN – including as part of the nation's recovery from the COVID impacts.
Understanding the need for deep storage for system resilience, managing future market reliability and potential challenges
Discuss the challenges and opportunities for inter-regional collaboration and cooperation as the renewable energy sector continues to grow and generate jobs and economic activity
Chair: Chris Arnott, CEO, Beyond Zero Emissions

Speakers:
The Hon Guy Barnett MP, Minister for Energy, Tasmania
Bess Clark, General Manager Project Marinus, TasNetworks
Chris Gwynne, Program Director, Battery of the Nation, Hydro Tasmania
Tennant Reed, Head of Climate, Energy & Environment, Australian Industry Group (Ai Group)
Thor Anders Nummedal, Vice President, Technology and Development Division, Statnett SF & Project Director at North Sea Link (Norway-UK undersea interconnector)
Anna Skarbek, CEO, ClimateWorks Australia