Introduction to Exporting workshop
This free interactive workshop is designed for businesses starting out on their export journey and those looking to consolidate knowledge.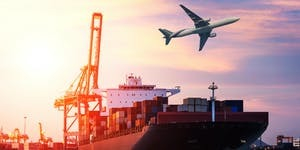 The NSW Government invites you to an Introduction to Exporting workshop.
The ACT and NSW governments have committed to improving freight and export opportunities at the Canberra Airport as part of a regional agreement. The NSW Government's Future Transport 2056 Strategy identified Canberra as a Global Gateway City, hosting an airport with both domestic and international freight capabilities and potential access for regional NSW businesses.
The collaboration between the state governments, as well as alignment with the local government strategies is very important for the southern NSW and ACT businesses seeking easy and fast access to markets, particularly in Asia, with additional flow-on benefits to cargo flights and passenger services.
The workshop will cover:
Welcome by the NSW and ACT Governments, Canberra Region Joint Organisation and Wingecarribee Shire Council
Introduction to exporting by the Export Council of Australia
Panel discussion on the challenges and opportunities of exporting goods.
Learn more about the potential freight opportunities through Canberra Airport as your local international gateway
Who should attend?

Businesses looking to develop a growth plan to extend beyond the domestic market
Aspiring and new exporters
Exporters looking for an export skills refresher