Introduction to Quarrying
The Introduction to Quarrying workshop has been designed to provide participants with an introduction to the quarrying industry, including quarrying processes, products, people and positions.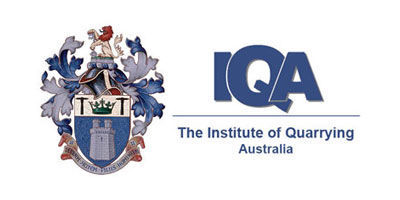 Quarrying is simply the extraction of natural resources like rocks, sand and gravel to help create almost every structure in the built environment.
Quarries produce a range of useful materials. In Australia, the most common materials extracted are construction aggregates such as crushed rock, sand or gravel. These abundant, yet essential raw materials, are the foundation of our homes, schools, hospitals, roads and almost all aspects of the built environment that we depend on.
Workshop Overview

This essential workshop is designed to provide participants with an introduction to all things quarrying, including quarrying processes, products, people and positions. It is an ideal starter for anyone working in the quarrying industry or those interested in finding out about the quarrying industry.
Topics to be covered include:
The quarry life cycle
Quarry products
Quarry processes, plant and equipment
Industry terminology
The end use of quarries
Learning Objectives
Understand what a quarry is, and the different types of quarries
Understand the products produced by quarries, and how they are used
Understand quarrying processes and the equipment used
Understand the organisation and management of a typical quarry, including job roles and qualifications required
Understand the basic regulatory framework and the process for establishing quarries
Understand community impact and influence
Who should attend
The course is particularly relevant to:
new employees in the industry or other related industries
quarry support roles such as administration, human resources, marketing, etc.
technical staff, sales staff and suppliers
anyone who would like to learn more about the quarry industry
Facilitator
Tony Ferrazza
Tony has previously been a Senior Mining Engineer with WorkSafe Victoria with oversight of quarries and open cut mines in Victoria. He has extensive experience in education as training co-ordinator at Box Hill Institute and facilitator of a range of courses for the industry.
CPD Hours
3.5 hours - General